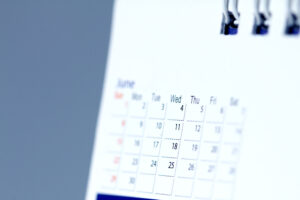 Our team recommends a visit at least twice a year for a checkup and cleaning, so we can identify areas of concern early and protect your oral health. In at least one of those visits, we will also screen for oral cancer. An early diagnosis is key to improving your chances of a full recovery. Your Bryn Mawr, PA, dentist is ready to help safeguard your overall health with an oral cancer screening.
The Factors Behind Oral Cancer
There are a number of factors that could increase your risk of developing oral cancer. For example, smoking cigarettes and using other tobacco products, excessive alcohol consumption, and high levels of UV light exposure. Adults tend to experience a higher risk as well. That said, the disease can also develop in smiles outside of these risk factors, in kids and teens and even those who never smoke or drink alcohol. Which is why a screening is so valuable.
Possible Warning Signs
Outside of your regular visits to the dentist, what warning signs should you be aware of? Our team recommends alerting us if you have a sore throat, changes in your voice, or sores and lesions in your mouth that persist after a week. Rough patches, unexplained pain and tenderness, earaches, and trouble swallowing could also be possible indicators. When these symptoms arise, let us know so we can conduct a thorough screening and find out if you need to see a specialist for a biopsy and to discuss treatment.
The Screening Process
The screening process involves our team making a visual examination of your lips, the interior of your cheeks, and your mouth for signs of sores, lesions, red and white splotches, and other common indicators of cancerous or precancerous areas. Our team can also use technology to make an examination with greater precision and accuracy. In the same visit, we will discuss risk factors with you to see if you can make positive changes to your oral hygiene routines to protect your smile.
Preventive Actions
You should drink alcohol in moderation, and also use sunscreen when exposed to UV light. Avoid all tobacco products too, and make sure you see us for your checkup and cleaning appointments so we can screen your smile. These simple changes to your routine and regular visits to our office can help you maintain good oral health and if oral cancer does develop, identify the ones in the early stages, so the chances of recovery increase!
Speak With Your Bryn Mawr, PA Dentist About Your Next Appointment
Our team wants to help you maintain a strong and healthy smile! For more information on our preventive exams and screening opportunities, call our Bryn Mawr, PA, dental office at (610) 234-3881.