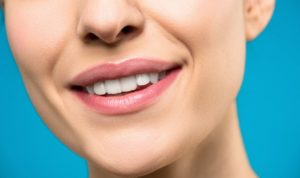 When you have a beautiful smile, you feel happy and confident. However, it's not uncommon to look in the mirror and notice imperfections in your teeth that prevent you from smiling as often as you'd like. Fortunately, cosmetic dentistry can help you improve the aesthetics of your teeth. 
Dr. Amy Shoumer offers many Cosmetic Dentistry options to her patients in Bryn Mawr that can treat misaligned, discolored, or damaged teeth. Keep reading to learn more about how Dr. Shoumer can help you improve your smile. 
Invisalign Clear Aligners
Malocclusion means that your teeth are not aligned properly. Even with minor malocclusion, you may notice crooked or crowded teeth. Although mild malocclusion does not always require treatment, it can affect your confidence. Fortunately, an easy way to treat misaligned teeth is with Invisalign clear aligners. 
Invisalign effectively improves malocclusion for teens and adults. This simple system includes wearing nearly invisible aligners on your teeth. Each week, you progress to a new aligner that moves your teeth closer to the beautifully aligned smile you're looking for.
Professional Teeth Whitening
Many popular foods and beverages, including coffee, red wine, and acidic fruits, can stain your teeth over time. Yellowing teeth may also result from tobacco use, poor oral hygiene, and factors you cannot control, such as age and genetics.
Dr. Shoumer offers several teeth whitening treatments, including Phillips Zoom Light-Activated Gel, which can effectively whiten your teeth during an office visit that takes about an hour. She also offers professional at-home treatment options. As a result, you'll feel confident showing your whiter, brighter teeth to the world.
Porcelain Dental Veneers
Dental veneers are thin, porcelain shells that Dr. Shoumer permanently bonds to the front surface of your tooth or teeth. They cover and treat discolorations, chipped teeth, and minor issues with tooth alignment.
Dr. Shoumer provides consultation and creates a plan for using veneers to restore your teeth. This quick procedure is non-invasive and effective. Porcelain dental veneers are a cosmetic dentistry option that can last over a decade and help you visibly improve your smile.
Learn More About Cosmetic Dentistry Today
Dr. Shoumer recognizes that your smile is important. If you want to improve the appearance of your teeth, don't hesitate to contact her office in Bryn Mawr for a consultation or to learn more about your options. She can't wait to help you regain your smile and your confidence!